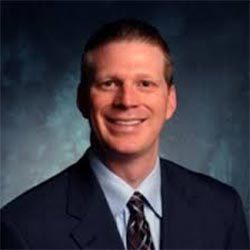 Chiropractor
Christopher Kaiser D.C.
Lake Geneva chiropractor Dr. Christopher Kaiser is an expert in both spinal and extremity adjustment, specializing in the Thompson Technique. Located in Lake Geneva, Wisconsin, he has been a licensed chiropractor for more than 20 years. 
Through a "whole person approach" to chiropractic care, Dr. Kaiser takes a dedicated interest in the complete health and wellness of his patients. This approach combines a variety of hands-on techniques and natural vitamin and mineral supplements to optimize his patients' well-being.
Education
1990 - 1994: Doctor of Chiropractic - Palmer College of Chiropractic - Davenport, IA
1986 - 1990: Pre-Health Sciences - Iowa State University - Ames, IA
Licensure
1994 - Present State of Wisconsin - Wisconsin Board of Chiropractic Examiners
1994 - Present National Board of Chiropractic Examiner
Memberships and Associations
1994 - 2008 Wisconsin Chiropractic Association
1994 - 2007 International Chiropractic Association
OFFICE HOURS
---
Monday
8:00am - 5:30pm

---
Tuesday
8:00am - 12:00pm
---
Wednesday
8:00am - 5:30pm
---
Thursday
8:00am - 5:30pm
---
Friday
8:00am - 5:00pm
---
Saturday & Sunday
Closed
Kaiser Chiropractic, S.C.